Ark of the Covenant for Sale, and other Museum Pieces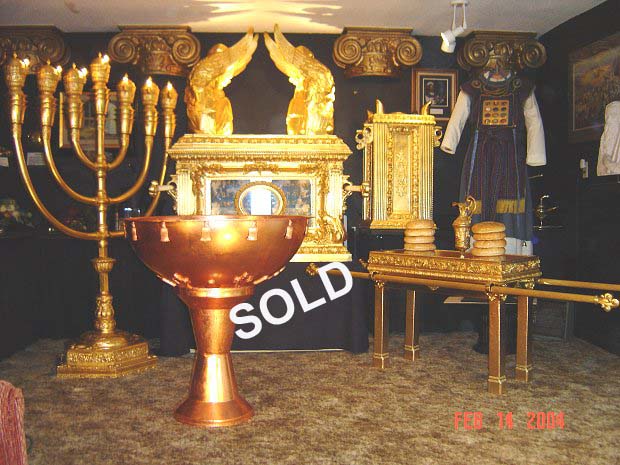 The full-size, one-of-kind Temple pieces in these pictures have been replaced with new ones for Mishkan Ministries traveling biblical museum. These items are being made available for purchase. The set includes these six (6) pieces: ARK OF THE COVENANT, TABLE OF SHOWBREAD, MENORAH, ALTAR OF INCENSE, BRAZEN LAVER, AND BRAZEN ALTAR, (which is not pictured ). The PRIEST'S GARMENT pictured are not included with this set, however they can be purchased separately. The starting bid for the 6 pieces is $28,500.00. For more information or to place a bid, you may e-mail me from this web-site. These are not stock or production items, I have one set. It will be first come first served. No financing available. If you would like to commission me, to construct a set specially for you, delivery time will be "ONE YEAR" from the date ordered. However, these pieces are available for immediate delivery. The finished product of newly commissioned pieces may vary according to availability of materials. As you can see and feel, these are some of the most elaborate Temple and Tabernacle recreations in the world. Remember: These represent Gods' holy objects.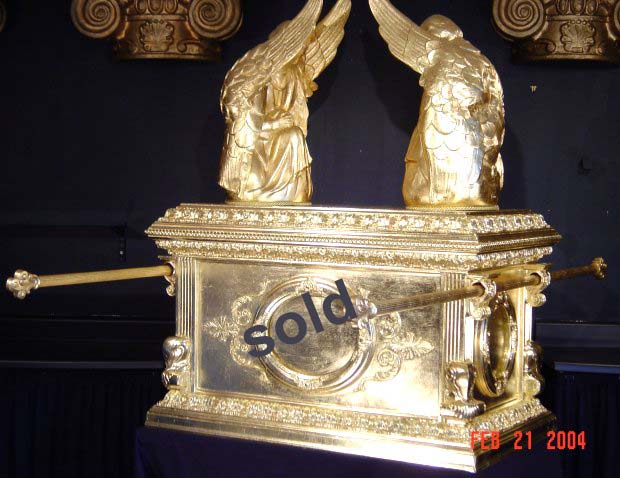 David Hamilton
Founder & President, Mishkan Ministries, Inc.
davidhamilton@mishkanministries.org
or call (251) 689-0373